Happy May! And greetings from Michigan!!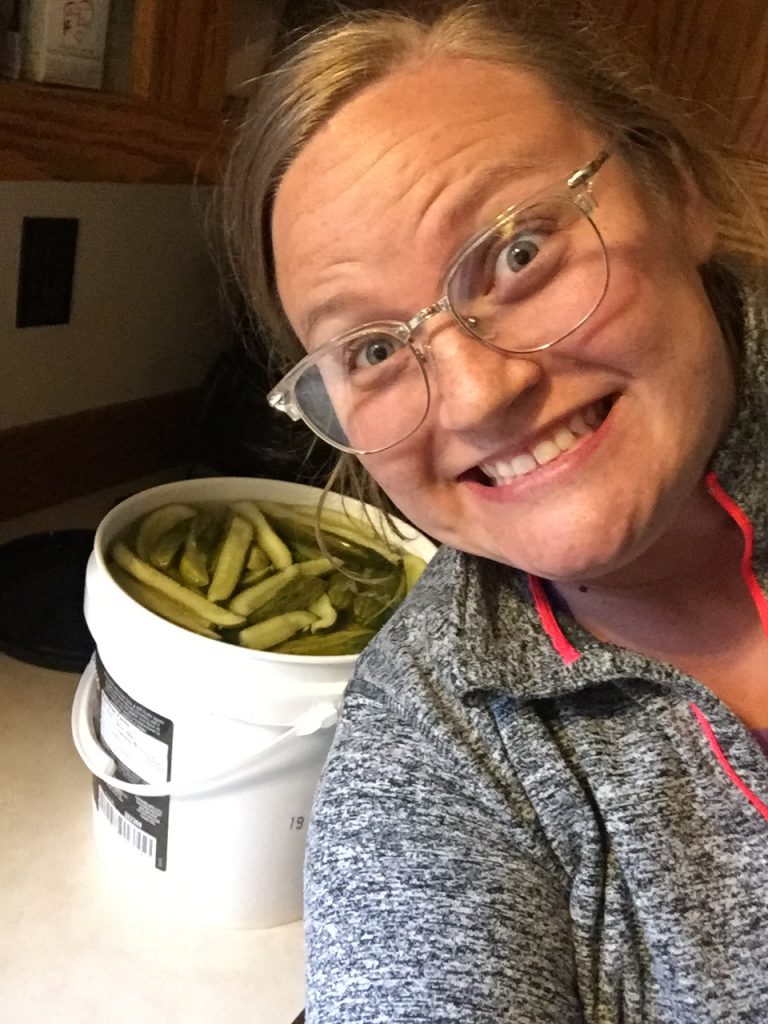 I survived my 35 hour trek home, and the 15 hour layover wasn't quite as brutal as I was anticipating, which I am so very thankful for!!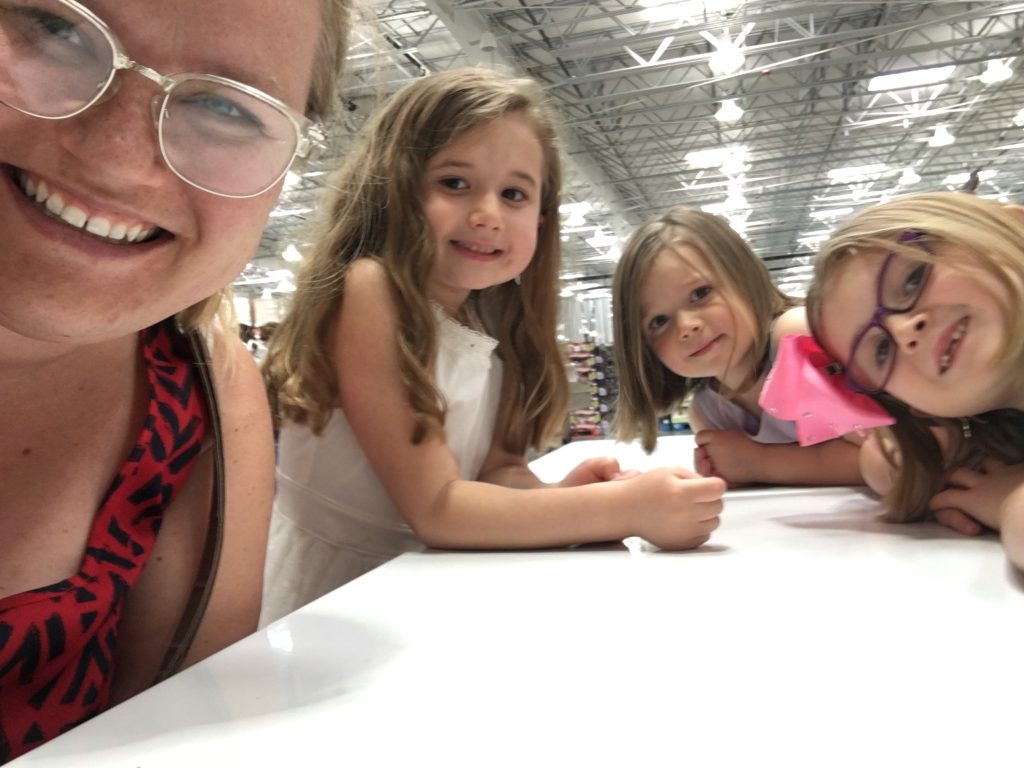 The last 2 months have been a whirlwind of activity, saying goodbye to my Enlhet friends, packing up my home, saying goodbye to everyone in Asunción, coming back to the states, seeing all my family and friends back here, and acclimating to this new "normal" that I'll have for the next 8ish months.
As I was saying goodbye in the village, I was really encouraged by the last visit I had with my friend Gricelda. We decided to not study anything and I took cake and we just drank tereré and visited. We chatted about how she was excited for me, that I would be able to see my family soon and get to spend some quality time with them. But she also made sure, asking a couple of times, if I was coming back. 🙂 The most encouraging thing though, was that she gave me a gift. She handed me a gift bag, and inside was a Guampa and a bombilla (the cup and straw we use to drink tereré) that we had used multiple times before, and that I had told her that I liked. As I gave her thanks for the gift, she said, "Now you will think of me every time you drink tereré!" It was more encouraging, though, because I haven't seen them give out many gifts "just because". And so, it was just another thing that makes me think that the Lord has actually given me an Enlhet friend. Which thrills my heart.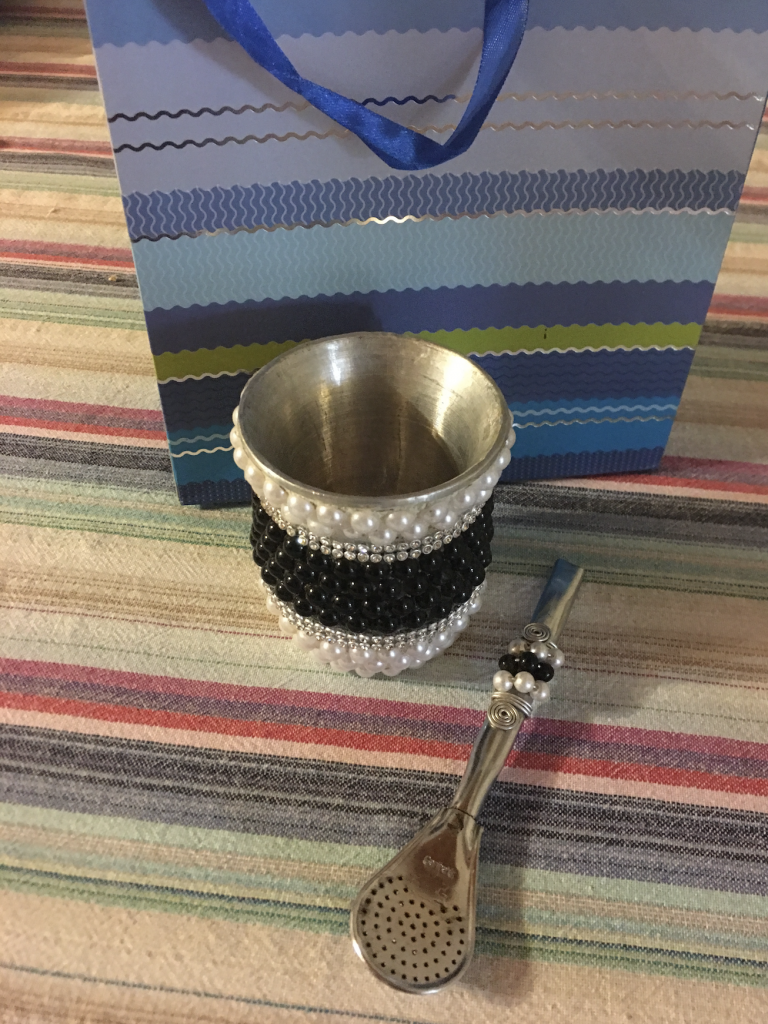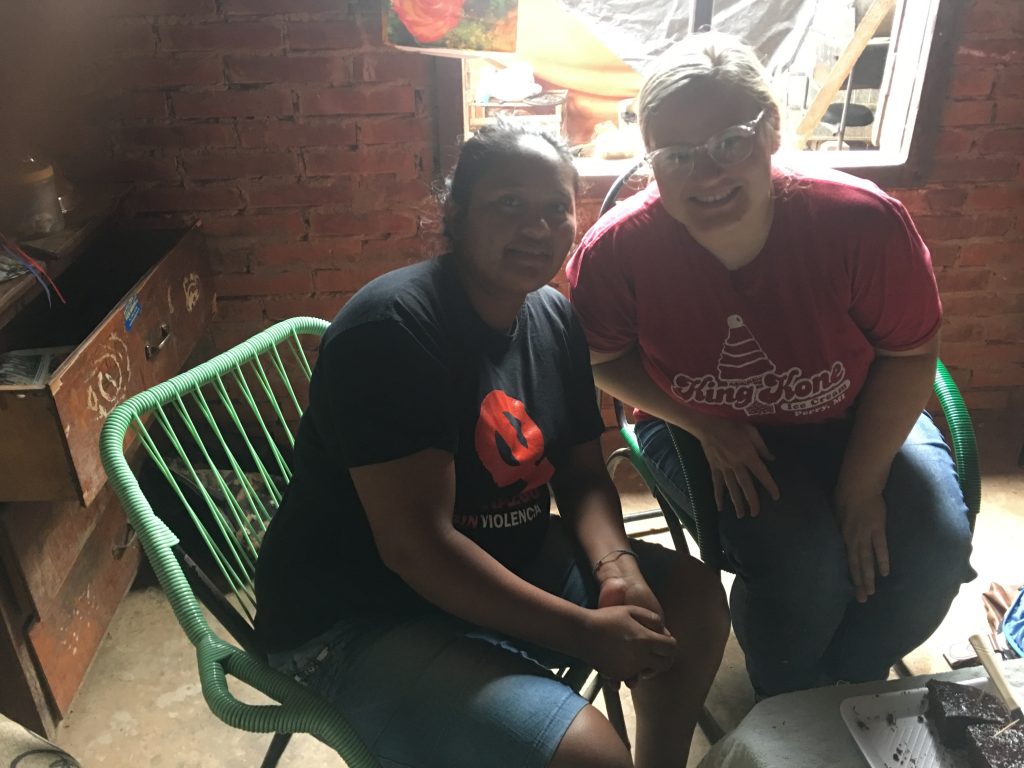 The end of March was super busy saying other goodbyes and moving out of my house. Then, the 1st of April I took off for Asunción, and spent a week with my Paraguayan family, getting some quality time in with them and saying goodbyes. We also were able to have my 33rd bday celebration while there, which was awesome to be surrounded by almost all of my lovely friends from Paraguay right before leaving for so long.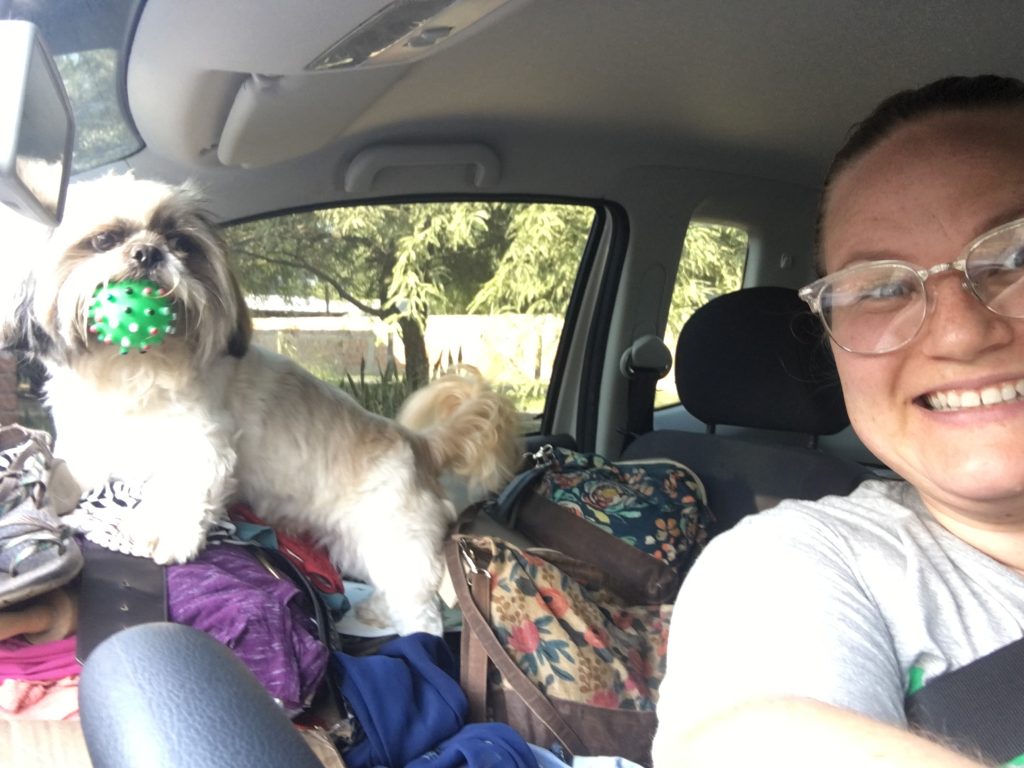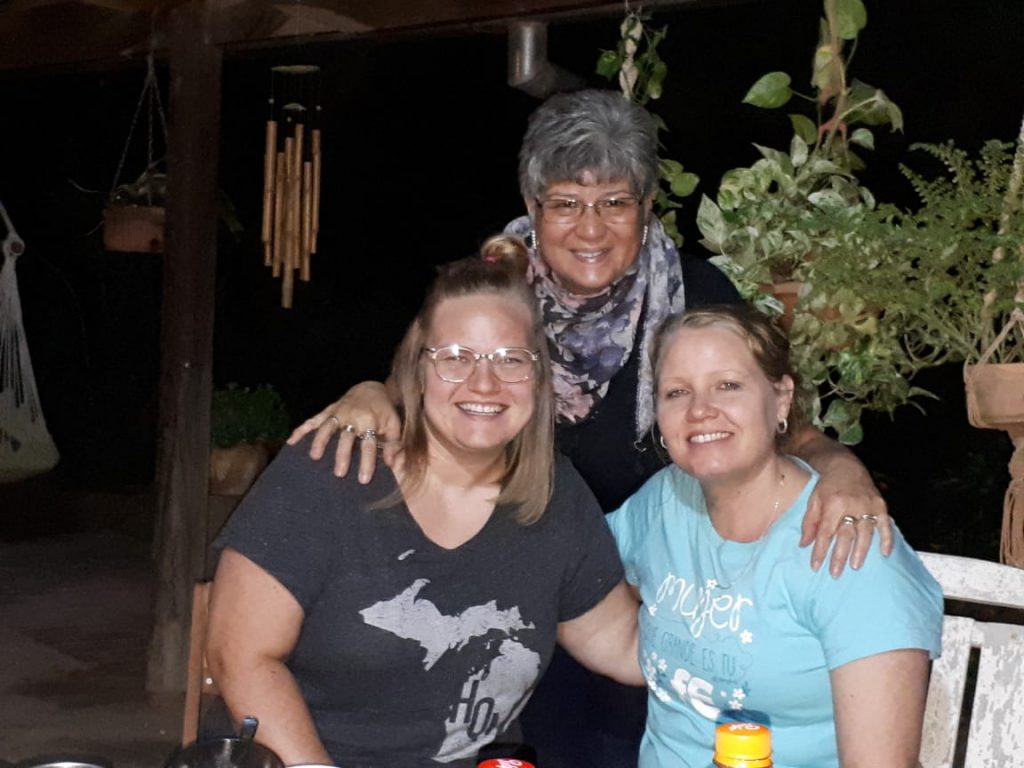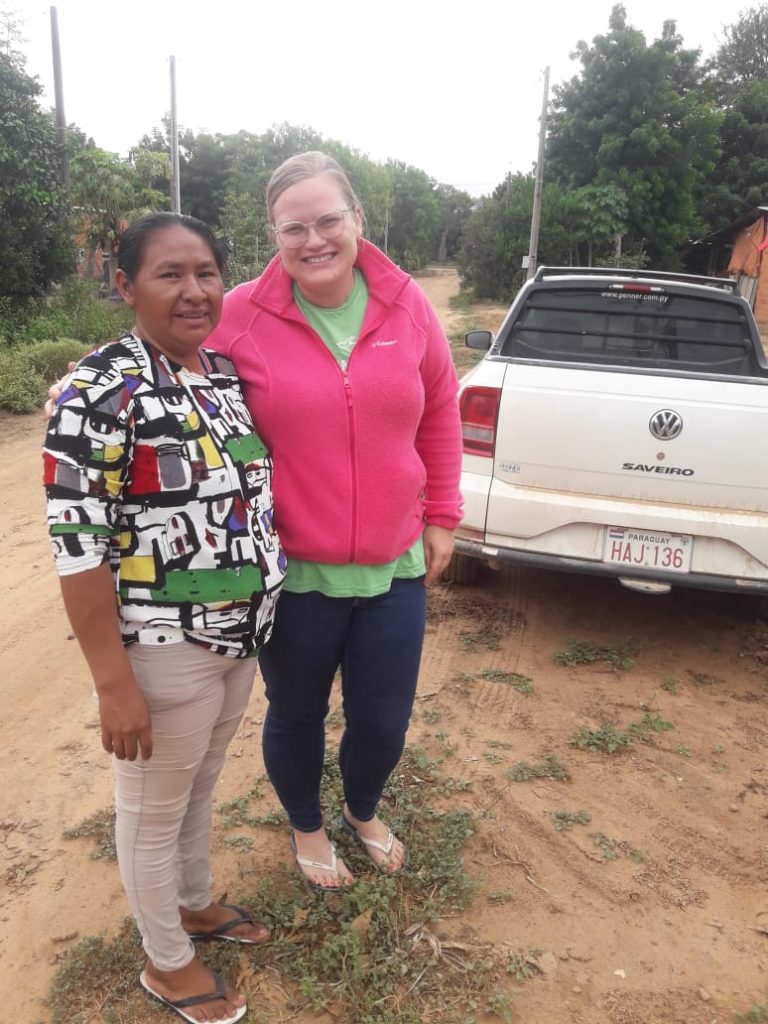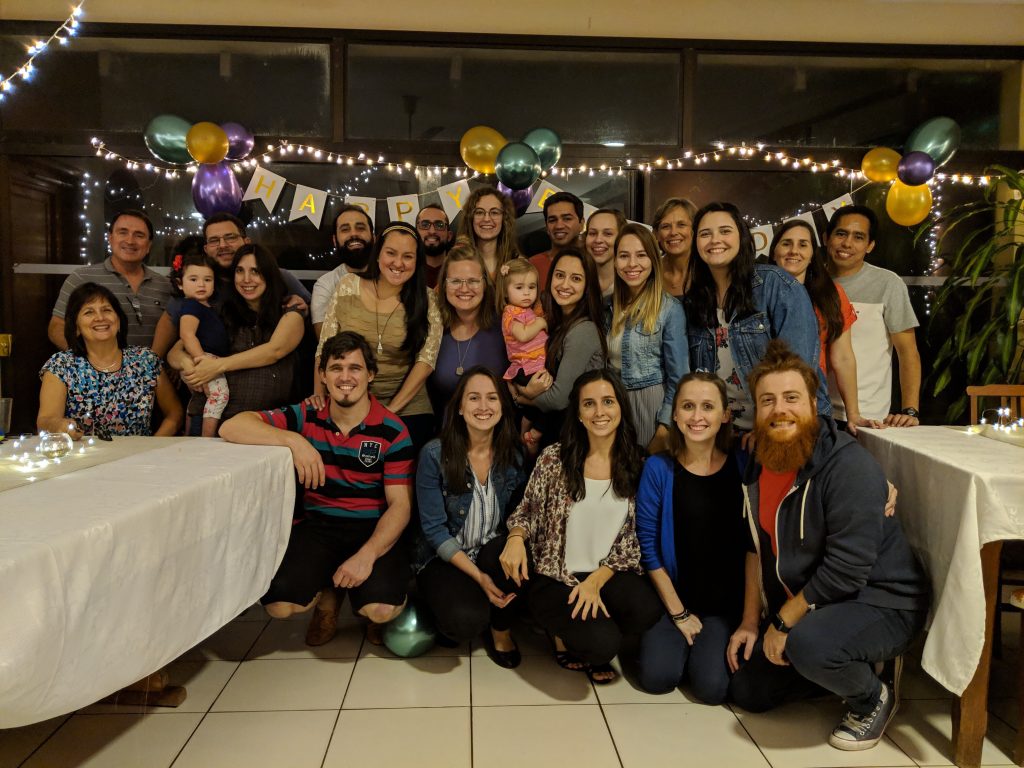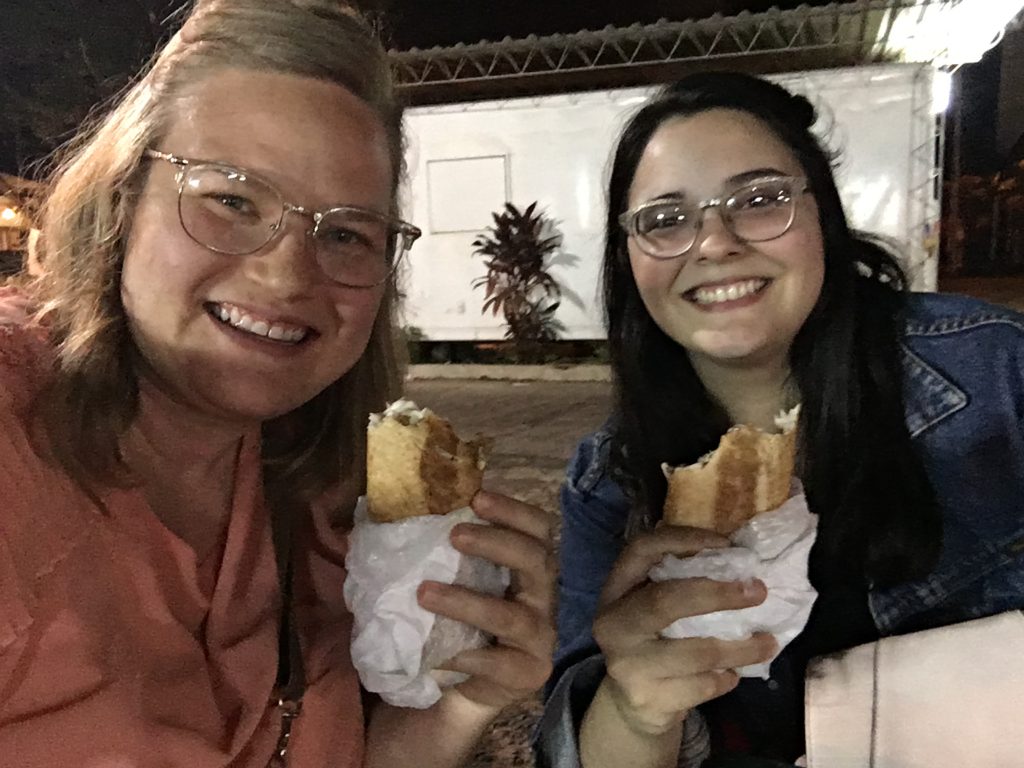 And, for those wondering, because many people have already asked since I'm home … Michigan Dog had to stay behind in Paraguay again. But, he is being super loved on by a great couple from Ethnos360. The goodbye with him was rough, but good. I'm still so thankful that the Lord has gifted me with this cute pup to do life in Paraguay with.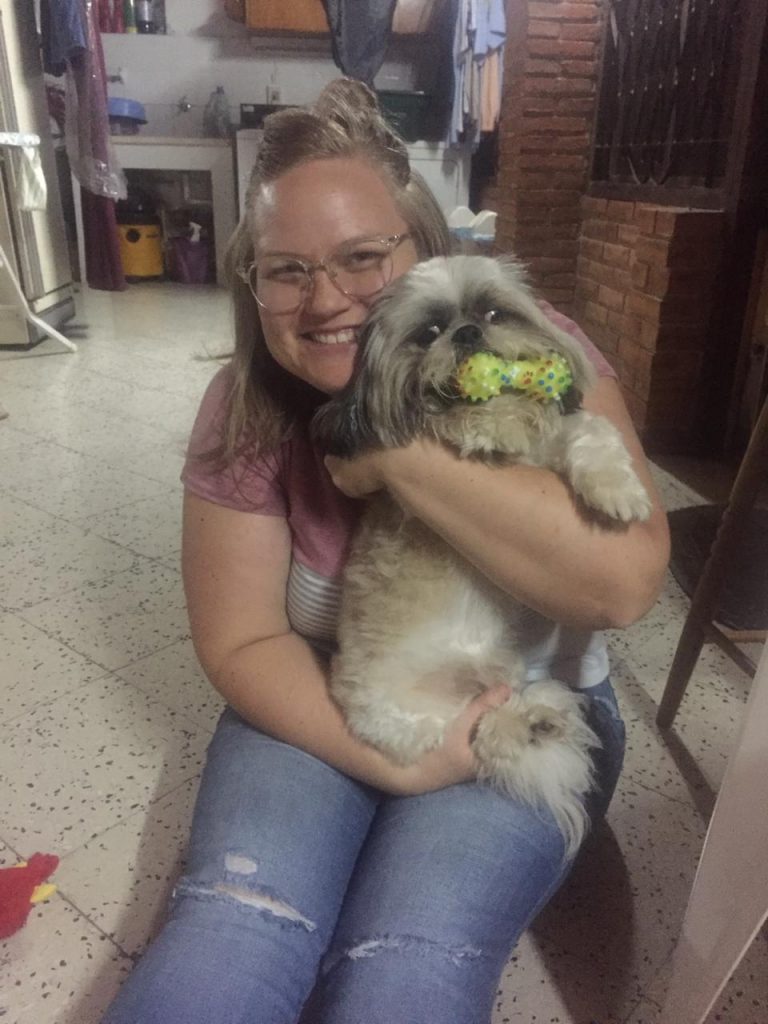 Another thing that happened since my last update, and actually while I was on my long layover, is one of our Ethnos360 coworkers, Wayne Goddard, that lived and worked with one of the indigenous groups here, was murdered in his home by a national Paraguayan. (See the Fox News article here.) It has been a difficult time to not be with my New Tribes Mission Paraguay family, as it is a huge loss for us. But we rejoice that he is with the Lord, and are encouraged and admonished by the huge legacy he left of loving and living for the Lord, reaching the least reached with the Gospel of Jesus Christ. Please pray for his father and brother that he left behind, as well as the many other family and friends, especially the NTM Paraguay field.
My time home has gone well, and I'm so thankful the Lord provided me with this time to be in Michigan and the time to reconnect to people back here in the states, as well as to rest and be refreshed to have more energy to return back to Paraguay at the end of December. It has been such a gift to be able to be with my nieces and nephews, dad and mom, and siblings again after being away so long. It has been so great to connect with other family members and dearly loved friends as well, and I'm looking forward to connecting with even more in the coming months.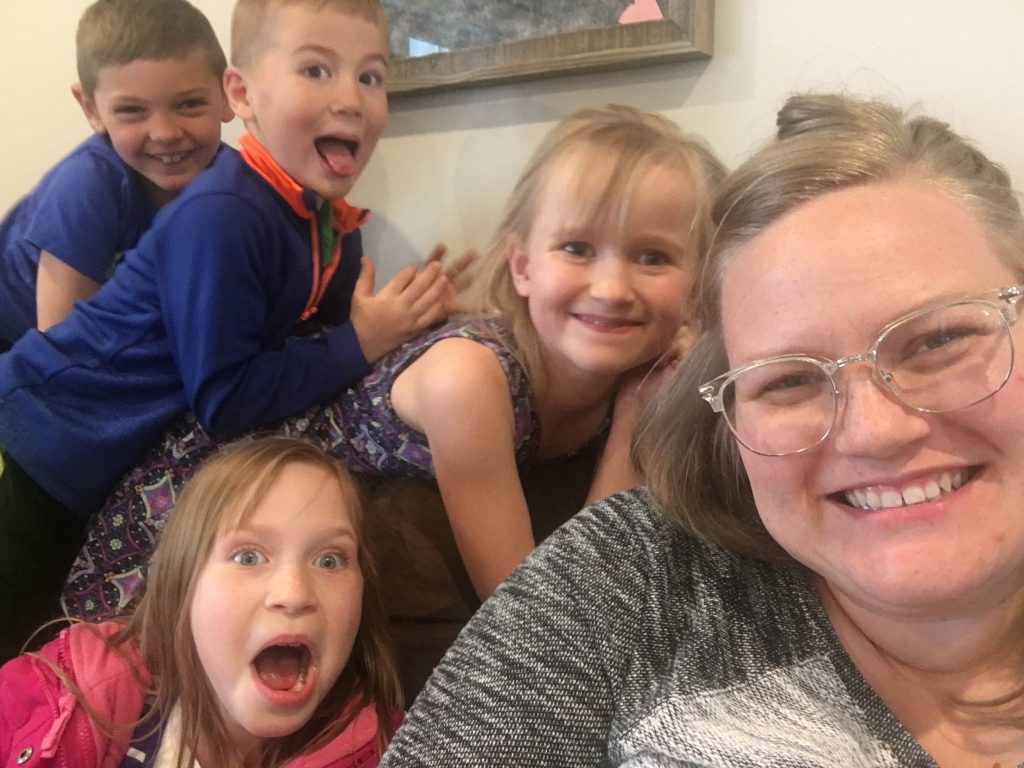 God has been so very good to me, as always. Though the transition has been hard, He has proven Himself so faithful yet again. Living away for almost 3 years comes with its changes, and need for me to adapt and make adjustments. But He is showing me lots of grace and has given others lots of grace to extend to me, which I'm so thankful for.
I've been reading 2 Timothy and Philippians lately, along with a commentary, and I'm just reminded again of the great example Paul was on how to love the Lord and to share that love with others, giving his life for the sake of the gospel. I have been thinking on 2 Tim 2:1-2 a lot,
"You then, my child, be strengthened by the grace that is in Christ Jesus, and what you have heard from me in the presence of many witnesses entrust to faithful men who will be able to teach others also."
And in Philippians 1:12-14
"I want you to know, brothers, that what has happened to me has really served to advance the gospel, so that it has become known throughout the whole imperial guard and to all the rest that my imprisonment is for Christ. And the most of the bothers, having become more confident in the Lord by my imprisonment, are much more bold to speak the word without fear."
What encouraging truths to think on!! We are strengthened by CHRIST, we go through hardships and sufferings wherever we find ourselves, but it is not wasted! It is all used to serve the advancement of the gospel, and hopefully we are entrusting that gospel to faithful men who will in turn teach it to others!! What an awesome example we have in Paul to continue on, whether overseas fighting through learning a new language and a new culture, or whether we are in the states, working our 9 to 5 job, or whether wherever we are. We are strengthened by Him to be light and salt in each situation He gives us so that He is known more and more, and that His glory is spread even further.
Thanks for continuing to pray for me and my ministry! I appreciate you all so much, and am so encouraged to know that I am not on this journey alone! Here are some specifics you can bring before the throne of grace: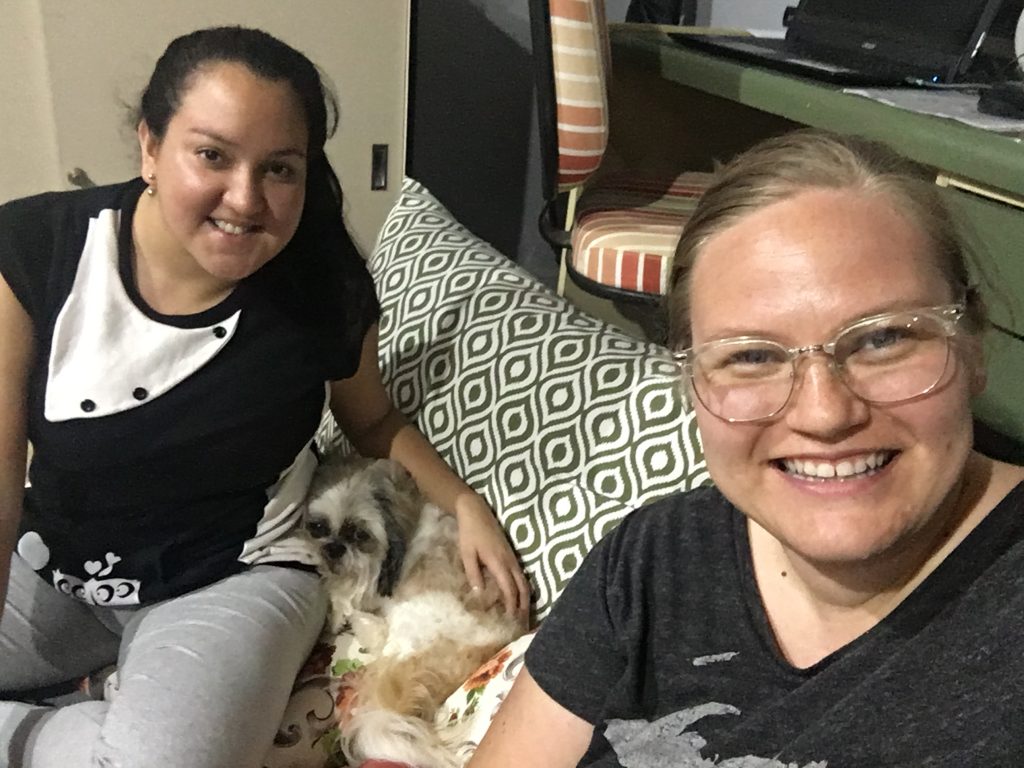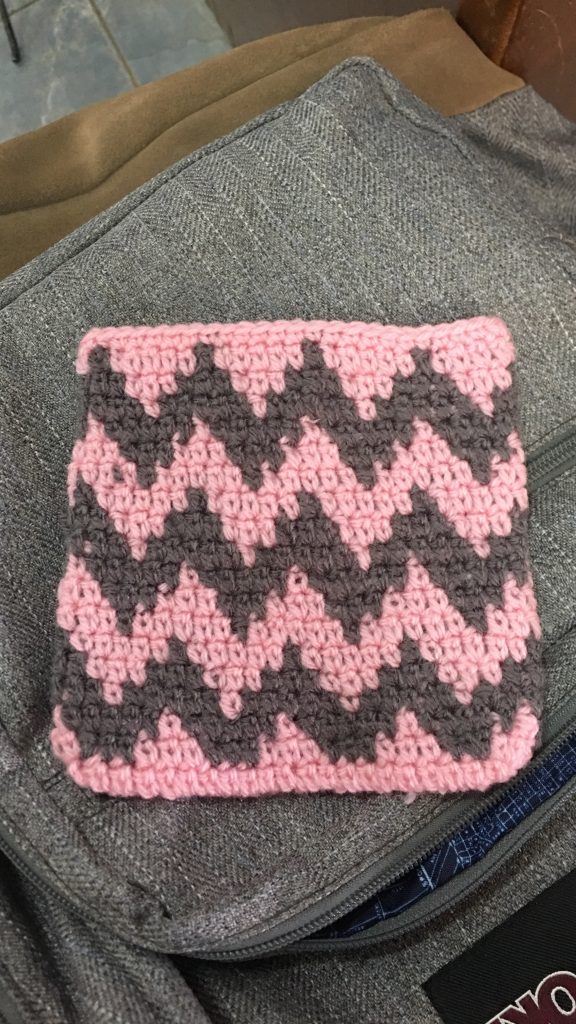 Prayer Requests:
1. That I would keep seeking the Lord, loving Him with all my heart, soul, mind and strength no matter where I find myself.
2. That I would have good rest while on my home assignment, but also that I would be able to continue to pour out and serve and connect as much as possible.
3. For the Enlhet/Lengua Norte work in Paraguay, that the Lord would continue opening doors and opening eyes, that they would KNOW and SEE Christ even in my absence.
4. Our NTM Paraguay family, grieving the death of Wayne and the indigenous believers and those he was ministering too.

Praises:
1. God is ever faithful to me, giving strength, wisdom and grace where needed, a thousand times over.
2. I was able to pack up and leave Paraguay well, saying the goodbyes and connecting with those I intended to. And for people to help me pack and clean up the house I left!!
3. A great 3 weeks I have had home so far. For being able to connect and spend time with family and friends I missed so much.