Hello Friends!
Wow!! July 12th marked my 10th month of living here in Paraguay! God is so very good to give me the opportunity to call this place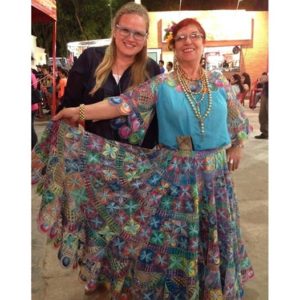 my home. Life here is becoming more and more "normal" for me, which I'm praising Him for.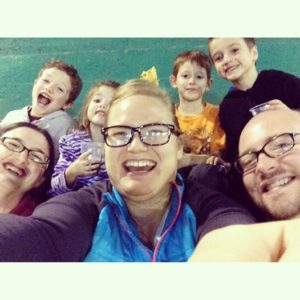 I've been keeping busy with the usual – studying lots, a few Spanish classes, working in a friend's office (once a week), playing volleyball, and just hanging out with people as much as I can. Sometimes life feels a little crazy and too busy, but God is so good to provide me with so many opportunities to learn and grow so even in the crazy busy times, I'm thankful. 🙂
Many of you know that I had another Language/Culture eval Thursday of last week. It's been killing me not to know how it came out, but I found out this morning. I passed another level!! Woot woot! Praising the Lord for the grace He's given me to not only live here, but the wisdom and knowledge to continue on at a good pace with my studies! So, in case you're trying to keep up to speed with things, I am now in the 5th level out of 8 (there's acutally 10, but I only need to be at 8 to be done with my time here in Asunción)! And just as a reminder to keep praying for me, the further you go in the levels, the harder and harder they are to "pass", because they are including more and more subjective things. Anyway, please praise the Lord with me! I was pretty stoked this am when I got the news! But please continue praying that God grants me wisdom in this area.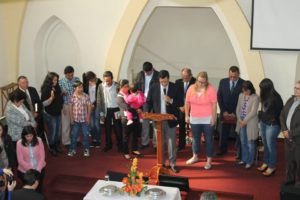 I'm also pretty excited that in August, I've been asked to either teach or help teach the 2/3 year old Sunday School class (not sure which one yet! Me and my limited Spanish makes understanding hard sometimes. . . ;))! I'm SO incredibly thankful for this opportunity. I've been praying for MONTHS for ways I could be involved more at my "home" church here in Asunción, and the Lord dropped it in my lap! It's funny to me thinking about the parents dropping off their kids to be with a blonde-haired American girl who might not understand anything they say to her. . . Haha! This would also be another area that you can be praying for me about. I'm pretty nervous about it.
The Lord continues to teach me and grow me closer to Himself, and it's so great to feel His loving arms wrapped around me so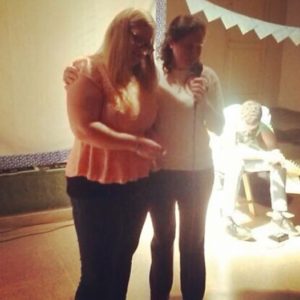 often. I'm thankful that I am beginning to have some really great friends who are believers and who I can "live life with" during my time here. The worldwide church is a great thing, and I'm so thankful that I can see it functioning first-hand! It's so awesome to see how the Lord works and moves outside of the United States.
One thing that the Lord has been showing me more and more during these past 10 months is how precious the gift of His Son is. Not only did He die in my place to pay the debt that I owed, but He is the one who enables me to live and move and breathe.
So we praise God for the glorious grace he has poured out on us who belong to his dear Son. He is so rich in kindness and grace that he purchased our freedom with the blood of his Son and forgave our sins. He has showered his kindness on us, along with all wisdom and understanding. Ephesians 1:6-8
No matter how I'm feeling, these are constant truths. God has poured out His grace to me. He is rich in kindness and grace, and He pours that out on me – over, and over, and over. No matter how unfaithful I am to Him, He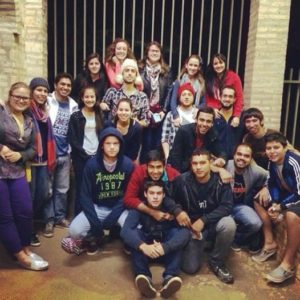 continues to give everything He's got. It's pretty sobering.
Out of that richness, He has given me the opportunity to live here in Paraguay. He has richly blessed me with everything I need to live, and He enables me to live for Him in this different (and often times hard!) context. But He's pouring out those riches continually, and in the future He will continue to do so. He desires to pour out those riches on all mankind, including the least reached tribal people living here in Paraguay. So, I'm thankful for the riches He's pouring out in my life that enable me to continue on – there's so much more work left to do! Praise the Lord He is continuing to work to build His church here in Paraguay, and I'm praising Him that I get to have a front row seat. 🙂