I cannot believe it's September already! I'm excited to start seeing all of your pictures of the changing of the leaves, your bonfires, and all things fall. It's my favorite season. 🙂
Something that's also exciting about September is that it's my anniversary month! I came to Paraguay on September 12, 2013, so next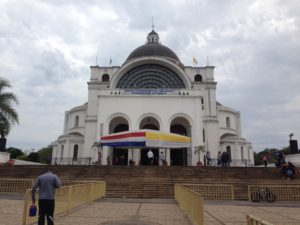 Friday, I will be celebrating my first year here!!! I'm so excited, I can't even describe it. I have learned so much about the Lord, His faithfulness, goodness, and love in this past year. He has shown me more and more that He is enough, which I'm so thankful for! He has walked me through the hardest things I have ever faced so far in my 28 years of life, but at the same time has given me SO many things to take joy in! Honestly, there have been so many times that I was so unsure that I would be able to last even a full year here. Because of that, it makes this anniversary so much better. I would not have lasted had the Lord not been here with me, and know (even more now) that I will not be able to stay without His grace and strength. So, please would you praise the Lord along with me for my first year in Paraguay that He has blessed me with?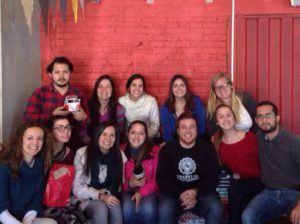 I will continue to live here in the capital city of Asunción for at least another year (maybe a bit more). I had another language evaluation in July, and I am so excited to have passed another level! Now I'm at level 5 out of the 8 I need to pass, and will continue to work on passing the next three (much harder!) levels. Will you pray that I can continue to build relationships, study hard, and work towards passing those last three levels as quickly as possible, but keeping my eyes on the Lord and doing the work that He has for me? I'm still looking forward to moving into and working with a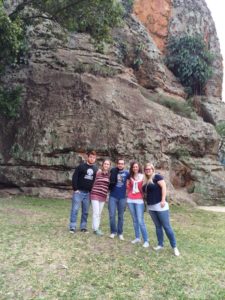 tribal group here in Paraguay after I am finished with my Paraguayan culture/Spanish studies. These verses have been such an encouragement to my soul lately as I am continuing to (try to!) study hard and do well:
"Therefore, since we are surrounded by such a great cloud of witnesses, let us throw off everything that hinders and the sin that so easily entangles, and let us run with perseverance the race marked out for us. Let us fix our eyes on Jesus, the author and perfecter of our faith, who for the JOY set before him endured the cross, scorning its shame, and sat down at the right hand of the throne of God." Hebrews 12:1-2
It's so important for us to keep our eyes on HIM first and foremost in everything we are doing! I can only run hard if my eyes are fixed on Him and what He has done (and is continuing to do) on my behalf. I'm thankful for His Word, and that He is faithful to remind my mind of truth often.
Another thing I am praising the Lord for is in July, the Lord gifted me with the opportunity to go to Michigan for 2 weeks to be with my sister and my family for the birth of my newest niece, Tenley Rae! What a joyous occasion it was! Sometimes I still can't believe that the Lord was so gracious to give me the opportunity to be there. 🙂 It was also wonderful to see (in person!) some dear family members, friends, and my awesome church family at Graham Community Church.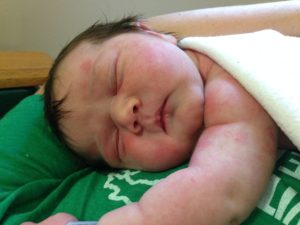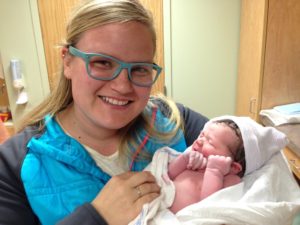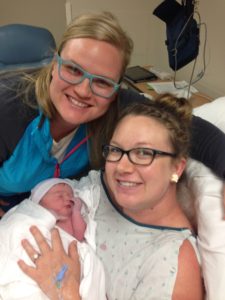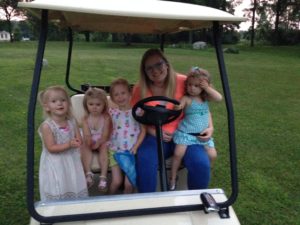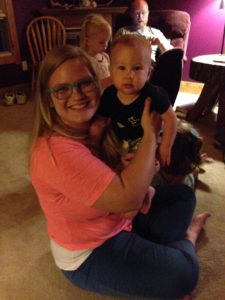 I felt like I was keeping busy before, but things just keep getting added to the plate, which I don't actually mind at all. 😉 I'm starting to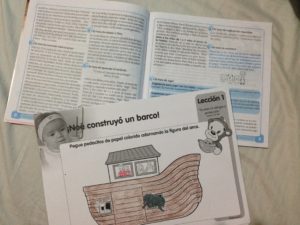 take more "official" language classes downtown Asunción 3 times a week. I had my first one Thursday, and I'm really looking forward to them. Tomorrow, I'll also start teaching Sunday School — in SPANISH!!! Whaaaatt? I know. I still can't believe I'm doing it. But don't worry. They are 2 year olds, and I was informed by a sweet older lady in my church that maybe I will be able to learn Spanish from them. 🙂 Haha! I got a good laugh at that. But I am looking forward to regularly working with kids again, what a blessing they are to me. Would you please be praying with me as I'm starting this? I am actually SUPER nervous about it! But I'm trusting the Lord (as this opportunity is an answer to a few prayers, actually, just not in the way I thought they would be answered!) that He will use this for His glory, too. 🙂
I've started going to Life Group on Tuesday nights with people from my church, and I'm thankful for that. I'm enjoying the time we spend in the Word (we've been in 1 John), and it's a great opportunity to get to know people a bit better as well. It's making me realize, though, that I may need to beef up more on my conversational skills! Sometimes getting conversations going still is quite difficult for me.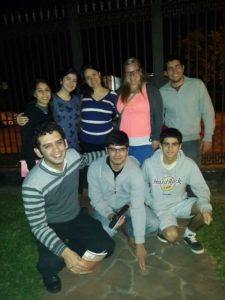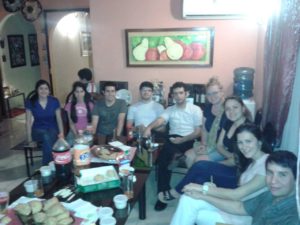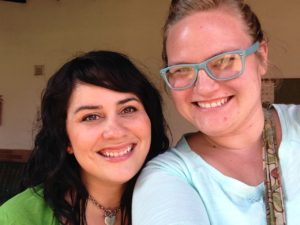 And the latest awesome thing that has happened is the Lord brought my friend Tenley and her family here to serve with NTM as well. We were in NTM's Missionary Training in Canada together. It really a blessing that the Lord has brought them here! She loves the Lord so much, challenges me to love Him more, and loves life just as much (maybe more!) than I do. Please be praying for their family as they're settling in – they just got here this past Thursday. These next few months will be the hardest for them, as they are looking for housing, building their first friendships (without speaking Spanish!), and adjusting to life here. And you can also praise the Lord with me that I have such a wonderful friend to serve alongside. 🙂
"I thank my God in all my remembrance of you, always offering prayer with joy in my every prayer for you all, in view of your participation in the gospel from the first day until now. For I am confident of this very thing, that He who began a good work in you will perfect it until the day of Christ Jesus. For it is only right for me to feel this way about you all, because I have you in my heart, since both in my imprisonment and in the defense and confirmation of the gospel, you all are partakers of grace with me. For God is my witness, how I long for you all with the affection of Christ Jesus.And this I pray, that your love may abound still more and more in real knowledge and all discernment, so that you may approve the things that are excellent, in order to be sincere and blameless until the day of Christ; having been filled with the fruit of righteousness which comes through Jesus Christ, to the glory and praise of God." Philippians 1:3-11
Thank you for your continued interest in this awesome life the Lord has brought me to here in Paraguay! Your prayers, encouragement, letters, cards, emails, packages, and financial support are SO helpful and encouraging to me! I wouldn't want to be here without them. I'm praising the Lord for you guys and the blessings that you are to my life, and that you desire to serve the Lord alongside me to reach the lost tribal people of Paraguay. Thank you for fixing your eyes on Jesus and helping to make sure the people here in Paraguay can know the Good News of Jesus Christ.