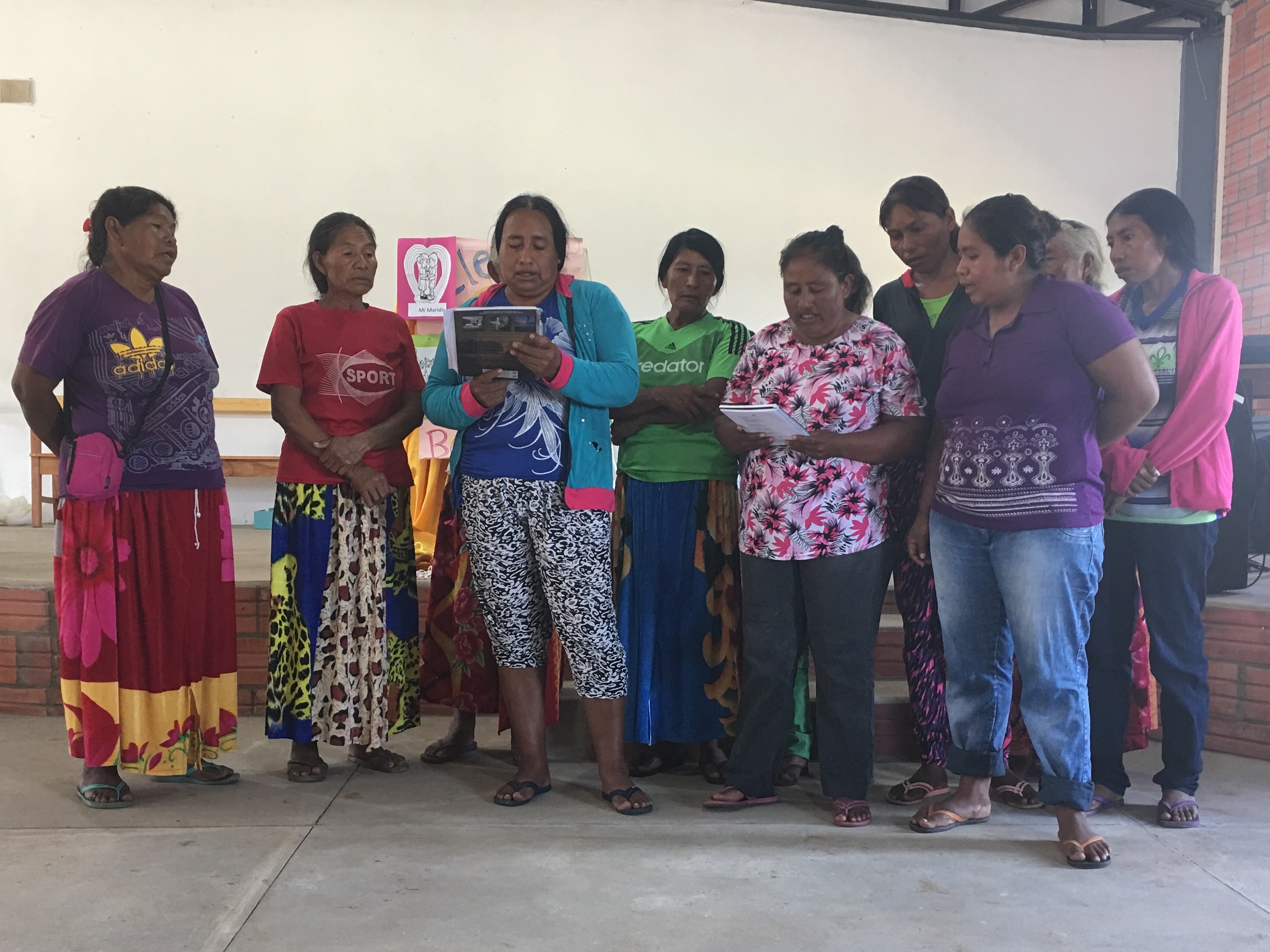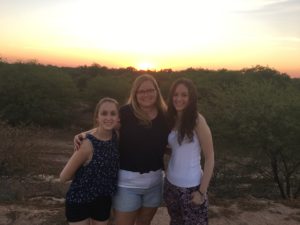 Well, though we are only in Spring here, it seems that we are well into Summer, as we have already had quite a few days passing the 100 degree mark! But, along with the warm weather come the beauty of the flowers and the longer sunshine during the day. One thing we are definitely still lacking though, is rain! The last "good" rain we got was last May or so, and so living in a desert like the Chaco without rain for that long means things are dry, dry, dry! We also depend on the rain for our drinking, showering, and everything else, so it would be wonderful if the Lord sent some soon because many people's cisterns are starting to dry up!!
These past few months have been a bit slower for me, as far as opportunities to see and observe the work that others here in the Chaco are doing among the indigenous people. But it has given me opportunity to invest a little bit more in the relationships I have with people from my church, as well as doing some extra reading on teamwork, leadership, and I am currently reading a book called Visioneering by Andy Stanley. In it, he uses the story of Nehemiah and how the Lord called him (or gave him the vision) to rebuild the walls of Jerusalem, and walks through the process of being "called" by the Lord to do something (or when He gives you a vision to accomplish something) to see the task completed. It has been such an encouragement to me these days! I just love it when the Lord gives us verses, books, quotes, conversations, etc. at the EXACT right time in our lives!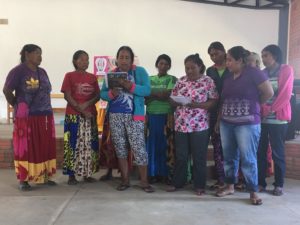 As many of you know, I felt the Lord leading me to serve Him overseas among indigenous people when I was about 14 years old. How very blessed I have been that He gave me that "vision" at such a young age, and so it made the coming years of choosing what to study quite simple, so I headed off to New Tribes Bible Institute, then on to the Missionary Training Center in Ontario. Time and time again when I have sought the Lord for direction, He has continued to give it, and has continued prodding me on in serving Him in this capacity every time. He has made it clear what country to serve in, even when the best time to go was, so I came down to Paraguay in September of 2013, 11 years after that original leading.
He then was faithful in leading me to move to the Chaco in September of 2016, where I expected that soon He would reveal one of the more exciting parts of the process, the choosing of the actual tribal group that I would end up working with. And then a couple of months passed, and I had even LESS of an idea then before I moved here. And more months passed, and I was beginning to question if this is the country where the Lord would have me serve after all… Here I was, now 17 years after this vision the Lord had given me to serve Him by serving others, hopefully bringing Truth to those with the least hope of hearing this Good News and being grown up and discipled in Christ, wondering if I had misunderstood the plan I thought the Lord had for my future.
And friends, I can finally say that the Lord has made it clear with which people group that will be!!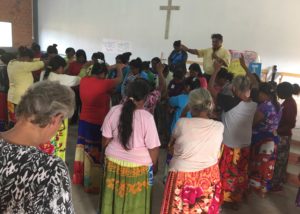 The people group is called the Lengua Norte (or Enhlet, as they call themselves). There are around 8,000 or so of them in total, but they are broken up into many different villages/communities. The Mennonite mission, ASCIM, has worked with them for the past 83 years, and so there are 7 churches that are planted among this people group. But, it seems to be evident that the church there among them are in need of extra energy, specifically in areas that we as NTM/Ethnos360 might be able to help.
As I have said all along, I believe the Lord would have me work specifically with women, teaching them (using the Foundational Bible Teaching that we as NTM/Ethnos360 use in all our works), and discipling them in their heart language. It could also include working with youth or children. (I should add here that there are a couple of things that we as a mission generally are involved in, but will not need to be a part of with this specific people group. They already have God's Word in their heart language (you can click here to hear God's Word in their language), first done by ASCIM, and as we speak it's being revised. And also, there will be no medical work required of us – ASCIM has that part covered as well!!)
Maybe you're wondering now what my next steps are. Well, I want to end what I have currently been doing "well", and that means a couple of more weeks in my church here, Adonai, saying goodbye to them, and passing off the ministries that I was involved in. (Not that I will never see them, but I will not be attending on Sundays, nor will I be involved in some ministries behind the scenes anymore…). Also, things just seem to move a bit slower here in general, so the transition will be slow, and finding my way into the community might take a bit of time.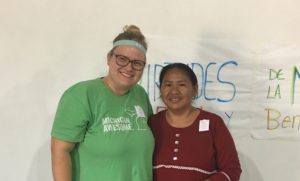 The hope and desire is to start attending church with them on Sundays, and start to get to know the people, forming much needed relationships, and somehow introducing myself to those of the community. After a while, language and culture learning will begin, and I have been told by the language "experts" here in Paraguay that I can expect it to take me about 4-5 years before I am fluent enough to begin teaching! Yes, you read that right … 4-5 years! I've heard it said that the tribal languages in the Chaco are some of the hardest in the world! So, as you think of it, please pray for me about this aspect of the work!! But as I am learning, there will be so many opportunities to form those invaluable and much needed relationships and friendships, digging deeper into their language and culture, and being as much a part of their world as possible, all with the hopes of one day seeing Light come into the dark places.
To give a little background, the idea was presented to me in July (and yes! It's been a job of keeping it sort of quiet until it was official!), and I prayed, thought, and sought outside input and wisdom from many people for about a month and a half. This was not a decision I wanted to take lightly, but through the process, I and those around me can see how the Lord seems to be leading and guiding me this direction, and so I am confident in His awesome, good, and perfect plans not only for me, but also for the Lengua Norte people, and whoever else comes up along the way in the meantime.
Each time I have presented my ministry in churches or to people, I have said I will live among them in one of their communities. However, I didn't take into account that the world we now live in is looking a little different these days! The community of Lengua Norte that I plan on working with on a daily basis is 5 minutes from where I am currently living, right on the edge of Filadelfia!!
I find this quote from our mission's founders so interesting: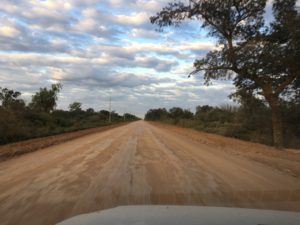 "By unflinching determination we hazard our lives and gamble all for Christ until we have reached the last tribe regardless of where that tribe might be." (Brown Gold magazine, Issue 1, May 1943)
Of course they were referring to going to live in very remote places, and so I had to adjust my thinking a little bit! I was convinced (and convinced everyone else too! 😉 ) that I would be living in an indigenous community that would be pretty far from any city, and here I am finding myself living IN the city, with a Lengua Norte/Enhlet tribal community of about 800 people basically right outside my door!
One of the things that I really had to seek the Lord and work through as I was considering this option is the fact that currently, I will be the only New Tribes Mission/Ethnos360 member working among this people group. We see Biblically the idea of teamwork is very important, and see many examples of the believers working together to accomplish the Lord's purposes, and our mission also sees the importance of it. But, God has placed me right where I am, in this very moment, with this specific opportunity, and so it seems that this will be a non-traditional way for our mission to start working among a tribal group. It does not mean, however, that I am doing everything alone.
I have a wonderful leadership team that has been and will be there for me in whatever way they can help, I have consultants for language and culture learning, as well as church planting that will help hold me accountable and add needed and differing perspectives to the work, and we cannot forget those that are already working among them, that being those from ASCIM, the Mennonite mission. Though the "tasks" we do are different, there are ways we can work together, supporting and helping one another, all for the sake of seeing the Lengua Norte people have a mature, growing, thriving church. I, nor the mission, are not saying, however, that we don't desire for other NTM/Ethnos360 missionaries to join in this ministry among the Lengua Norte people. I would very much love co-workers! But, at this time, the Lord in His great plans and infinite wisdom has not provided them. I would specifically covet your prayers for this area of the work, that the Lord would provide more workers for the hope of the harvest among this group.
I appreciated this quote from Visioneering so much:
"In the case of a divinely ordered vision, God goes to work in you to prepare you for what he knows lies ahead… the need often seems so urgent it seems foolish to wait. But God is sovereign. Keep that in mind. Your vision is simply an extension of His vision. And His timing is perfect."
I have seen this very idea playing out in my life. God was leading and guiding me those 17 years ago, continued to move me to where He wanted me, at times seemingly halting the process and forcing me to wait. And wait. And waaaait some more. But, on this end of it, I can say I have complete confidence that He has done it all in His own way and timing, and that it has been for His glory.
He has also had the Lengua Norte people waiting as well. They are struggling, and could really benefit from some outside help. But I'm praising Him that He is now in His perfect timing, Lord willing, offering them the opportunity to know Him in new ways, some will have the opportunity to know Him for the first time, and some will be grown and stretched in their understanding of Him causing them to be more deeply rooted and grounded in Him, which in turn they will hopefully see the need for themselves to go pass on this excellent, awesome Good News, building the church up even more.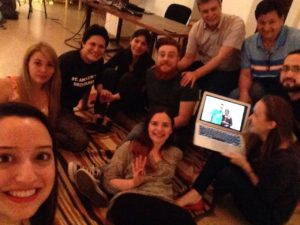 As I sit and ponder this new step He has for me to take, working with the Lengua Norte people, I am just in awe. I am humbled. I am excited. I am encouraged. At the same time, I am nervous and scared. Many times I have thought, "How in the world am I going to accomplish ANYTHING of value there among the Lengua Norte?!" but it is in these moments that He is good and faithful to remind me that this work doesn't depend on me. He can do it all without me, because it is all His work anyway. He has just invited me and given me the privilege to play a part in His awesome plan for not just the world, but now I can excitedly say I have the privilege to play a part of His story among the Lengua Norte/Enhlet. Hopefully some day soon, these people will be shouting up in Eternity alongside us,
"Worthy is the Lamb who was slain,
to receive power and wealth and wisdom and might
and honor and glory and blessing!…
To Him who sits on the throne and to the Lamb
be blessing and honor and glory and might forever and ever!"
(Rev. 5:12, 13b)
And what a glorious day it will be.
So, would you pray with me? Pray for God to soften Lengua Norte/Enhlet people's so they are ready to receive Truth, ready to know Christ more, and ready to become useful instruments in the Lord's hands? Please pray for me as I take this step into the "unknown".. that I would stay rooted and grounded in Truth and in the Lord, that I will be filled with Him, staying connected to the vine in order for the fruit to grow. Please pray that the Lord would provide me with relationships/friendships that might be the foundational relationships of this ministry. Also, that the Lord would be with me as I start the process once again of learning a new language and culture, that I would be bold and He would give me knowledge to pick it up quickly, and wisdom how to start and continue on. And of course what I mentioned earlier, for more workers for the harvest here among the Lengua Norte.
As always, thank you for your involvement in my life and ministry. Thank you for sticking with me (some of you, for these last 17 years!!), waiting on what the Lord had. Thanks for the prayers, for the encouragement, for the kind and lovely notes/mail, for sticking with me financially, and everything else. I am so humbled by the great and awesome people the Lord has placed in my life, and don't deserve any of it. You guys are the best. 🙂