Hello!
Wow. Lots has been going on in my neck of the woods lately, although I feel like that every time I write a new blog update. 🙂
As things are coming together for me to go to Paraguay, God has been reminding me of His faithfulness to not only me, but to the world, His glorious creation. I have been reading in "the Peters" lately, and have been reminded to live my life so it aligns with the Truth I know – the Truth that is found in His Word. He also talks about how people need to be ready for the Day of God – Christ is going to return like a thief in the night – I need to be ready! His great grace and mercy are shown by the fact that He has not returned yet. He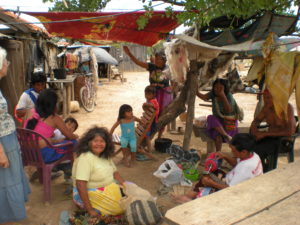 desires that more people have the opportunity to come into a saving relationship with Himself.
2 Peter 3:13-15a, "But in keeping with his promise we are looking forward to a new heaven and a new earth, where righteousness dwells. So then, dear friends, since you are looking forward to this, make every effort to be found spotless, blameless and at peace with him. Bear in mind that our Lord's patience means salvation. . . "
Paraguay, of course, holds a special place in my heart, so I am thankful that He has also been patient, desiring that people there come to know Him. I have been so in awe of the privilege He has given me to go there and to share the Good News with the people there – with people who have never heard of Jesus Christ and the life He brings.
So, I have been preparing even more this month to get ready to head to Paraguay, Lord willing, soon. I am blown away by the provisions that the Lord has provided, and I am so excited to let you know that I am currently at 69% of my monthly financial support!! Jehovah Jireh!
Because my support is coming in fairly quickly these days, I decided to be done working at my part-time job at the daycare I have been working at. I put in my 2 weeks notice last week. It is seeming like it will just be a matter of months until I am able to head off on my awesome adventure in Paraguay! I have been going through my belongings and getting rid of things that I won't be needing, purchased my computer, and am making my "final" packing/purchasing list. All of these things contribute to my current mental state, which is: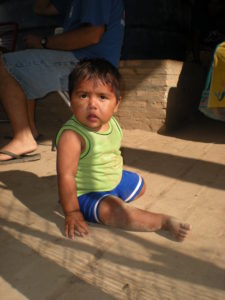 craaazy!! Lol. No, but really, sometimes I feel like I'm going crazy. 🙂 There are so many things to consider, things to get ready, people that I need to connect with, etc., that I feel like my mind doesn't take a break and sadly, I'm forgetting even MORE things than normal!! Ahhh!
I am getting more and more excited with each passing day. I am looking forward to my ministry in Paraguay, and being able to glorify the Lord by serving Him there. But, would you be praying for me? There are also things here that will be hard to leave, like my awesome family (including my 4 nieces and a little one on the way!), friends, and church family. Also, there are lots of things left for me to get done, and sometimes it's easy to get distracted from them. Would you also be praying that the rest of my support would come in? I still need about $810/month. I also am starting to plan to purchase things that I will need to take down with me and also my plane tickets. Would you pray that the funds for those things would come in as well??
THANK YOU for being interested and involved in my ministry. You are playing a role in seeing people groups reached with the Good News of Jesus Christ who otherwise wouldn't have that awesome opportunity.