Hello Friends!
Wow! The past week has flown by so fast! I have experienced so many new things, met so many new people, and have been in so many new places!! I am totally wiped, but I am so thankful, still, for the opportunity that the Lord has given me to be here in Paraguay right now.
I had a couple of days that I was able to be at the Mission base here in Asuncion, just to rest up from my flight, catch my bearings, and talk to some of the leadership about my month here. I was glad for those, because as soon as I left, I hit the ground running! I was able to meet all of the missionaries that are here doing their Spanish Language and Culture studies, so that was nice. They have a meeting every Friday, which is basically one of the only times throughout their week that they get to see anyone from NTM. Their meeting is to share what the Lord is teaching them and pray together, all in Spanish, and then for fellowship with one another, and that is the time they will also have leadership come in for an informational meeting, or anything else. I was thankful that they made me a part of their group. 🙂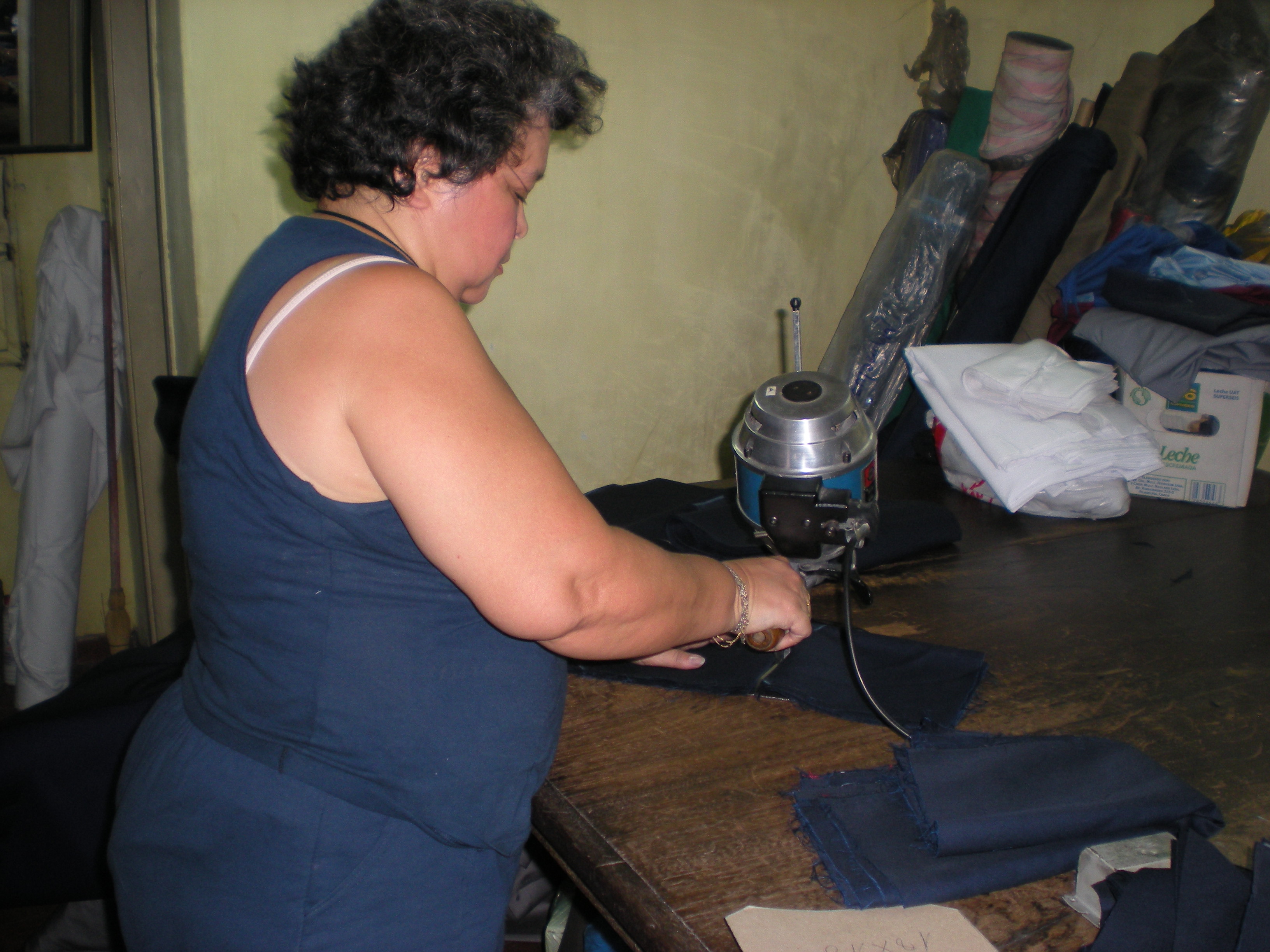 I left after the meeting with Carrie Martin, who is a missionary here in Spanish Language and Culture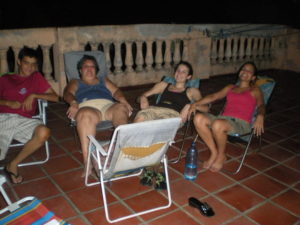 studies. I went with her to one of her language helper's house, Johanna, and Carrie did a language session with her. Carrie's friend Grachi owns a uniform shop, so after meeting with Johanna, we went to the shop and spent some time with Grachi. She is a very sweet, Christian lady who works very hard, and has such a kind and gentle soul. She is in her 50's. Her daughter, Claudia, came to the shop, and then we took off with her. We went to the market, which reminded me a lot of our flea markets, only 3rd world style. Ha ha! We bought stuff to make pizza. Claudia hadn't made "American" pizza dough before, so Carrie brought her recipe and showed her how to make it, so we had pizza for dinner. We then went up on the patio at the top of their home after it was dark. It is MUCH cooler at night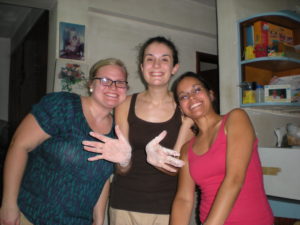 here. 🙂 I am so glad that I had the opportunity to meet them and get to know their sweet family a little bit. Claudia told me, "When you come back to Paraguay, you will always have a family here with us." Ahhhh.
The love that they poured out to me puts me to shame! I have been so encouraged and convicted by being here in the area of love and hospitality. The Paraguayans as a whole are VERY accepting people. You greet basically everyone with kisses, and they graft you in to their families or groups of friends instantly. Of course, I have only been around believers. But, it just causes me to stop and think about if everyone in the church, especially myself, showed the the love of Christ as much as the Paraguayans, the name of Christ would be proclaimed SO MUCH LOUDER!
Right now I am staying with Jenna Currie and Rebekah Hoffman, 2 other ladies in their Spanish Language and Culture studies. I have had a little bit fore time to relax with them, but I also got to experience some big cultural events. Yesterday I went to a bridal shower for a lady in their church. It was lovely, and the women reminded me much of the women that would be at a shower in my church. Lots of talking, laughing, and of course, eating. 🙂 And then at night, we went to a funeral visitation. One of Jenna and Rebekah's friend's (Sandra) grandmother passed away, so they went to pay their respects to her and her family. Then today, we went to Sunday School at their church, and after Sunday School, we went to the cemetery to go to the burial of Sandra's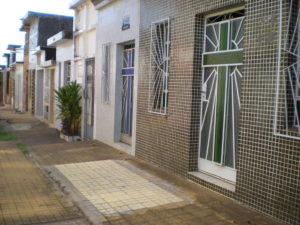 grandmother.
So, I have done many different things and have been busy, but it has all been good. These are the verses that keep coming to my mind lately, and this is the reason that I am here. Praise God for HIS LOVE!
11 "Since, then, we know what it is to fear the Lord, we try to persuade others. What we are is plain to God, and I hope it is also plain to your conscience. 12 We are not trying to commend ourselves to you again, but are giving you an opportunity to take pride in us, so that you can answer those who take pride in what is seen rather than in what is in the heart. 13 If we are "out of our mind," as some say, it is for God; if we are in our right mind, it is for you. 14 For Christ's love compels us, because we are convinced that one died for all, and therefore all died. 15 And he died for all, that those who live should no longer live for themselves but for him who died for them and was raised again." 2 Cor. 5
Thank you so much for keeping up with me, for being patient with me in between updates :), and for praying for me! I'm praising the Lord for you!