Well, hello there!
It seems like just yesterday I was saying goodbye to everyone and heading off once again to come back to Paraguay, but almost a month has gone by already!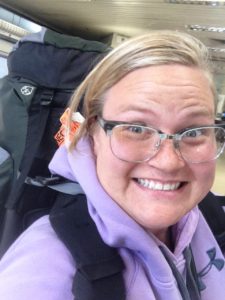 The Happenings
The trip started off a little rough, and I missed my very first connection in JFK, New York. Thankfully, the airline was great, and stuck me on the next flight possible. It took a few hours longer than expected, but I made it safe and sound and was greeted by my awesome host parents. What a joy it was to see them again!
The worst part of it all? My luggage got lost in the shuffle! Thankfully I had packed a few extra articles of clothing, and my luggage was found and I was able to pick it up 4 days later, all in tact!!
Since arriving back in Paraguay, I have been able to reconnect with so many dear people, including all of my host family and the lovely group of friends, brothers and sisters the Lord has provided for me here. It is so crazy how at times 7 months away seemed like it was SO long, yet it so short at the same time! The fellowship has been sweet, both with my Paraguayan friends and my NTM coworkers, and it is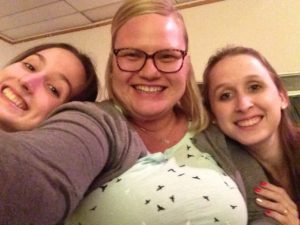 such a blessing to be able to catch up on all that has happened in these past months. Getting back into the hustle and bustle of city life, riding the buses, and speaking Spanish all has come back to me with ease (MOSTLY! 😉 ) which I am praising the Lord for, and I'm sure that's also a big thanks to those of you who have been praying for me. So, thanks for your continued prayers and encouragement!
For the time being, I've been staying in an apartment at the mission's guest house here in the capitol city, Asunción. The plan is to be here through August, and in the beginning of September I will move up to Filadalfia, the main city located in the Chaco region of Paraguay. Though it is still uncertain exactly where I will be going after that, this is a great start in figuring out the next step! Filadalfia is the main hub for the majority of the tribal works that are in the Chaco, and from there I will be able to better investigate and plan
what the next step will be. It will also be a great time to familiarize myself with the city, getting to know the best little shops to buy each supply I may need when it comes time to move out to the tribe.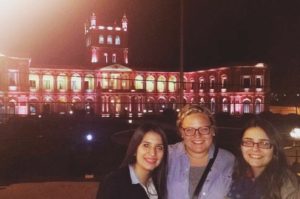 Praying for Vision
A friend shared this poem with me while I was still in Michigan, I read it, and tucked it away with my things to come here to Paraguay. Today, I pulled it out, and it summed up exactly what I have been thinking and praying these last weeks:
"Give me a vision, Lord, divine,
Kindle with fire this cold hear of mine;
May with unselfishness it burn,
Fill me with love and a deep concern.
Give me a vision, heart stirring vision,
Open my eyes, Lord, today;
Show me the sighing, doomed and the dying,
Give me a vision I pray."
Sometimes, I feel myself once again doubting the plans that the Lord has laid out for my life. There are so many questions that go through my head every day: Where will I be in a year? What tribal work will I be involved in? Who will my co-workers be? What will my living situation look like? Having so many unknowns and questions about the future can really take a toll on me! But the Lord has really been encouraging me to see further than my circumstance right now, and to look beyond. This time of "unknowns" will come to an end, and Lord willing, it will be used to make His name be made known to the world!
Yes, I'm praying for wisdom and vision as I specifically look forward to my future here in Paraguay and what that looks like. But more than that, I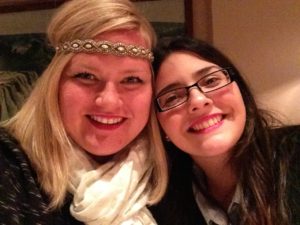 am praying for eyes to see and a heart to be sensitive to the lost world around me, no matter where I am. I am praying for a life that is more and more conformed into the image of His Son as I wait, so that all who see me will see Him. And that one day, when my life is one of the very few pictures of Christ those tribal people see, they will see a life that looks more like Jesus than it did the day before. I am praying for HIS heart, HIS unselfishness, HIS love and concern to bring HIS reconciliation to these doomed and dying people.