Hello Friends!
I pray this finds you doing well and encouraged in the Lord! It is hard to believe that this is November already, and even harder to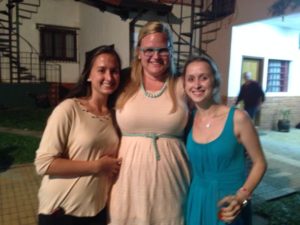 believe that that means I have been in Paraguay for 2 months! The Lord has been (and is!) good and faithful, providing me with everything I need.
I am just starting out with my "official" language learning, and currently meet 2 times a week with 2 different Language Helpers. There have already been many opportunities for me to laugh at myself (and others to laugh with me) at my lack of communication skills. 🙂 Other than that, I find myself going over the phrases and
words I am learning, as well as spending as much time as I can with anyone that will hang out with an American that they can't have great conversations with. 🙂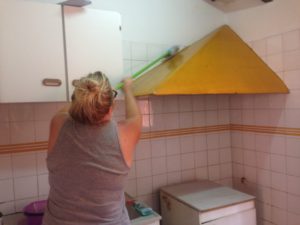 I have a really HUGE praise: I am moving into my own apartment today!! 😀 I have lived in the Guest House that the mission so graciously has let me call home for the last 9 weeks. We found my apartment 5 weeks ago, but if you know anything about Latin culture, things just take longer sometimes. 😉 So, I spent the last weekend scrubbing it well – I have a minor (to me, it seems like it's major!) cockroach problem, which seems to be pretty normal here in Paraguay. But, you could pray that I can deal with them and and that I'll be able to be as cockroach free as I can very soon. 🙂
In these past 2 months, there have been some hard and discouraging times already. Being a foreigner is hard sometimes, and being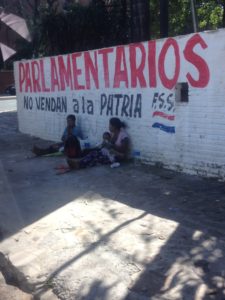 away from family and friends is ALWAYS hard. It is a constant battle to make sure I am focused on the Lord and on things that are True. But, I always find exactly what I need in the exact moment I need it when I am walking with God! The Lord has amazed me a thousand times over with His constant faithfulness, love, mercy, and grace for me. I am so glad that even in the midst of those hard times, I have been able to still be 100% confident of the Lord's direction and guidance in getting me here to my beloved new home, Paraguay. These verses have been such an encouragement to me, and I pray that they might encourage your heart today, too.
For we do not have a high priest who is unable to sympathize with our weaknesses, but one who in every respect has been tempted as we are, yet without sin. Let us then with confidence draw near to the throne of grace, that we may receive mercy and find grace to help in time of need. (Hebrews 4:15-16)
THANK YOU for your continued encouragement, prayers, and financial support. I know without a doubt that without them, I would not be able to be here in Paraguay and be a part of what God is doing to make His name known here. I'm praising the Lord for you!!