Welcome to my new home in Paraguay! Come, walk down my extremely long hallway to get to my little house! 😉 (And, this is less than half the hallway, by the way!)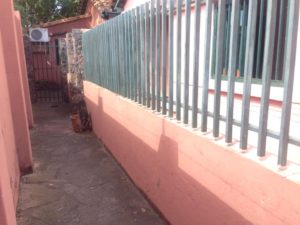 Here is my lovely home:
Please, walk through my gate onto my cute little porch (that I haven't done anything with yet 😉 ):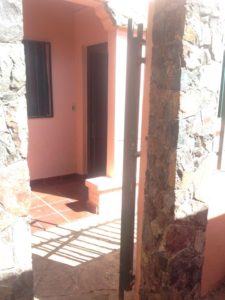 Here is what you see when you go through my front door – the Living Room: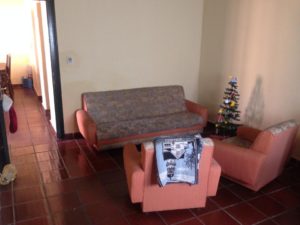 And next you come to the Dining Room: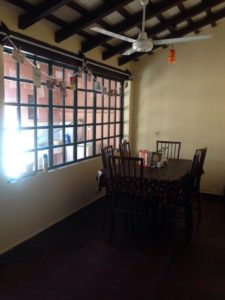 Off the Dining Room is my Kitchen: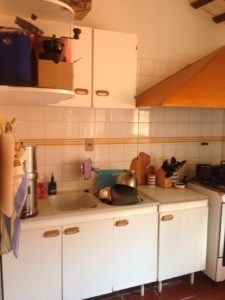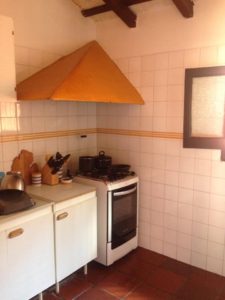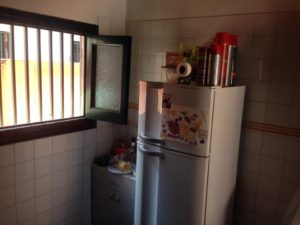 And my Bathroom: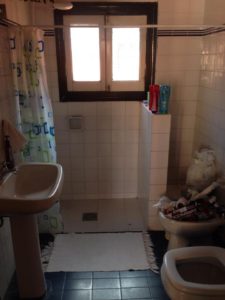 And also my Bedroom: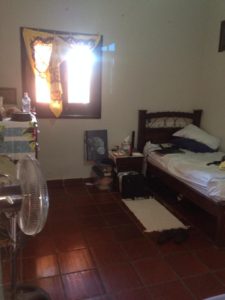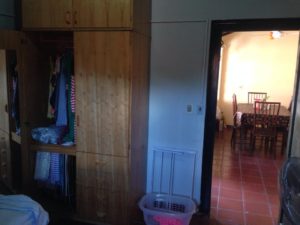 Outside the windows in the Dining Room, you'll find a cute back patio where I could (eventually) sit and study or just get some sun, and it is also where I do my Laundry: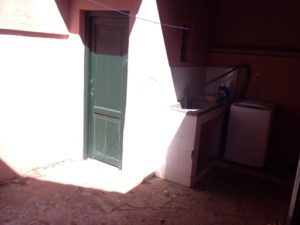 I hope you enjoyed the "tour"!